ANOTHER GOVERNMENT CON JOB!
One of the jobs of those in government is to keep the economy going, 'their' economy.
You (the serf), MUST keep spending cash, holding onto it, saving it is of not good to them.
The new going 'green' agenda is not about saving the planet, but about creating new industries, where new taxes are born.
'Robodebt' was a fraud committed by the federal government against the good people of Australia, where the burden of proof fell unlawfully on the accused.
Now the Government of Victoria will be defrauding electric vehicle users, as shown in this case:
EV driver has registration suspended after refusing to pay impossible bill
WORD ON THE STREET
he driver of an electric vehicle has been stung with a bill of over $20,000 and had his registration suspended for refusing to pay it.
Paul called into Heidi Murphy detailing how he received a letter from VicRoads which alleged he drove 850,550 kilometres in eight months.
Drivers of electric vehicles are required to submit odometer readings to the state government at the start of the financial year
They are charged 2.5 cents per kilometre in lieu of paying fuel tax.
The total cost of Paul's bill from Vicroads was $21,263.75.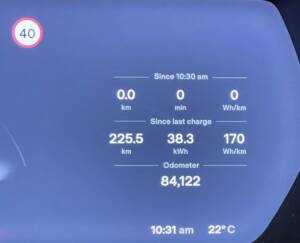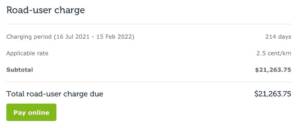 "I just want to tell yourself, and the listeners, that equates to my car 166 kilometres an hour, 24 hours a day for eight months," he said on 3AW Drive,
"It is beyond belief."
Paul said he had tried numerous times to get in contact with VicRoads, but instead got a letter on Wednesday saying his registration had been suspended.
"I have just been sent a notice saying that your registration has been suspended today because the $21,263.75 hasn't been paid," he said.
"Fantastic".
Press PLAY to hear more below 
Source: 3aw.com.au